This term we saw our first 'Halliford Rock Concert', which took place in the School Theatre on Thursday 13th February.  Whilst there was no ticket fee, we welcomed donations from our audience, with all proceeds going to SANE, a leading mental health charity. We are delighted to announce that we raised £226.
For more information on the excellent work they do to improve the quality of life for anyone affected by mental illness, visit their website here: www.sane.org.uk
Our Year 9 Rock Band opened our Rock Concert in great style with an amazing performance of '7 Nation Army'. Our second Year 9 band of the night took on the mighty Black Sabbath rock standard 'Paranoid', much to the delight of our audience. Members or our New Project Bands took us on a more relaxed journey with Alicia Keys 'If I Ain't Got You' and then on to The Beatles 'Lady Madonna' showing such talent and variety. Members of Year 8 took to the stage to bring the house down with their stunning performance of 'Word Up' by Cameo.
Bringing the evening to a tremendous crescendo, our Year 10 & 11 Rock Band, gave a phenomenal performance of 'Jump' by Van Halen. An amazing end to an evening packed with musical skill.
Mr Davies commented, "I am so proud to be Headmaster to such talented young people. Thank you."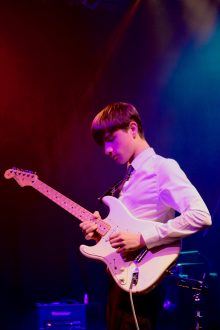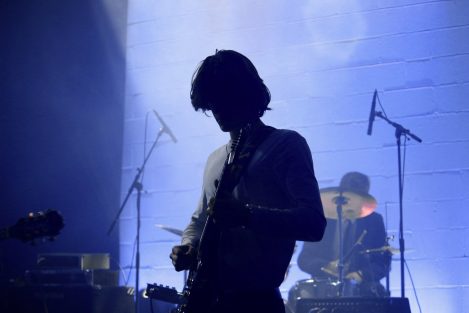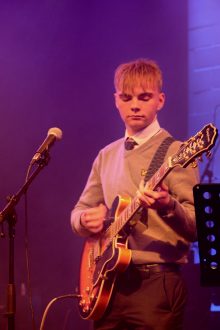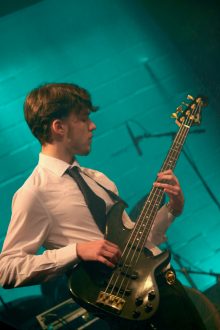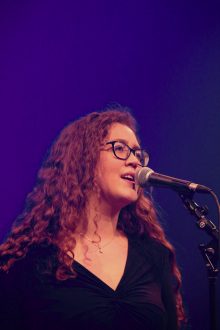 Thank you to our Sixth Former, Sam Martin, for his excellent photos above.