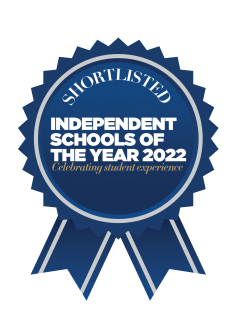 Pastoral care is a key focus at Halliford and is deeply rooted within the fabric of the School. Rated in our last inspection as outstanding, we care for our students and community incredibly well. Our warm-hearted environment is founded upon clear boundaries and a compassionate yet strict approach that places the student at the centre of all we do.
At Halliford, we take a very open approach to wellbeing and mental health, removing any stigma that can, at times, be associated. The School has a Director of Student Welfare and has two part-time Matrons covering the full week, who look after all of our students alongside staff who are all First Aid trained.
Staff are also trained to spot the early signs of poor mental health so that, more often than not, early preventative help can be offered. Beyond that, we have an excellent School Counsellor available to our students, and the key pastoral staff have all gained Mental Health First Aid qualifications.
We are proud to have been shortlisted in the Independent Schools of the Year Awards 2022 in the category of Student Wellbeing.