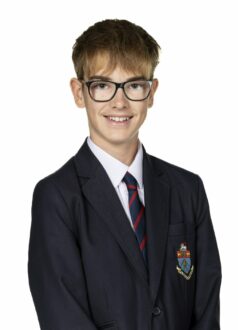 "I joined Halliford into Year 7 from Hampton Prep School. I have been made to feel very comfortable, both by the teachers and my new classmates. In fact, I really enjoy coming to school each morning.
Mr Davies did my interview, and unlike other schools, he really took the time to get to know me. He made me feel really relaxed. I can tell you, in the end, I actually enjoyed the interview. Then, when I received a personal offer letter from Mr Davies, I felt so proud – it was amazing!
The teachers are very supportive and encouraging of us all. I was worried about finding my way around the school, but it is really easy as it's quite a small school and well laid out. It has helped me to become more independent very quickly." – Richard, Year 10
"We chose Halliford School for a number of reasons but principally because of Mr Davies. We believe the Head is critical to the direction, culture and ethos of any school. He was the most impressive Head we met out of all the schools we visited during the admissions process. He was the only Head who took the time to interview all the applicants. He was refreshingly honest; he made the point that whilst Halliford strives for academic excellence, it is academically sensitive to all boys' needs. We liked the fact that he wasn't just concerned with academic results but, more importantly, making the boys the very best version of themselves that they can be. The school felt very nurturing each time we visited, and together with its relatively small size, we felt this would suit Richard perfectly. He would get noticed and wouldn't be just another number.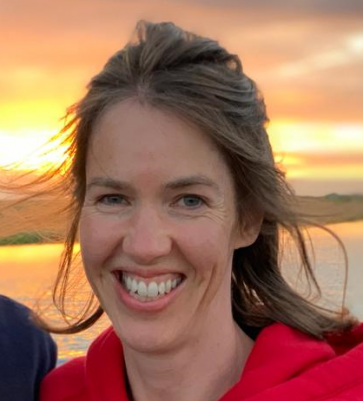 The entrance process was handled with great attention and care to alleviate any wobbles. Halliford interviews all boys prior to the entrance exam, and Mr Davies spent a lot of time getting to know Richard very well. On the entrance day, the boys were all made to feel very welcome and relaxed on arrival. They were divided into small groups where they sat the various tests in informal classroom settings. The highlight of Richard's morning was being taken to the Dining Hall, where he could choose a number of tasty treats! He had a sausage roll, a doughnut and a flapjack!!
Despite spending a lot of time meeting the various Heads at the schools which Richard applied for, we believe this did not help with the selection process. We felt it all came down to how well your child performed in the exams on the day and nothing else. Halliford was the only school that was truly interested in the individual: his character, his hobbies, his academic strengths and weaknesses.
We would definitely recommend prospective parents attend more than one Open Day. Always trust your heart. If it feels right, it will be right. It has to be right for your son and not for any other reason.
Richard has loved his time at Halliford! We would definitely recommend Halliford. It will bring out the very best in your son. He will be noticed, given special guidance and attention, gently encouraged to pursue his interests and shaped into being the very best that he can be." – Mrs Baker, Year 10 & Year 12 Parent
Richard's sister, Olivia, has just joined the Halliford Sixth Form:
"My Halliford journey has been strongly influenced by my brother Richard, who has been at the school for 3 years and is currently in Year 10. He has been very happy throughout his time here, always having a good word to say about everyone.
The application process was straightforward but by no means "easy". The various interviews I had were challenging without being scary. Mr Davies, Mr Carroll and Mr Greggor put me at ease immediately with their affable manner and warmth as they genuinely wanted to find out about me, my interests, hobbies and passions. In turn, I felt able to talk openly and honestly.
One of the questions I asked was, "How does the school manage the fact that there are so few girls compared to boys?". The answer was: "We are all Hallifordians – we don't differentiate between girls and boys". We are all treated equally. The school has its largest group of female students ever, and we have felt as much a part of the Hallford community as the students who have been here for five years. The school has reviewed sports provision and completed building improvements to ensure we have everything we need to transition smoothly to a new school. I love being a Hallifordian, and I am sure that anyone else who joins Halliford will feel the same as me."