"I joined Halliford this September into Year 7 from Hampton Prep School. Even though I have only been at the school for a short while, I have been made to feel very comfortable, both by the teachers and my new classmates. In fact, I really enjoy coming to school each morning.
Mr Davies did my interview, and unlike other schools, he really took the time to get to know me. He made me feel really relaxed. I can tell you, in the end, I actually enjoyed the interview. Then, when I received a personal offer letter from Mr Davies, I felt so proud – it was amazing!
Since starting, the teachers have been very supportive and encouraging of us all. I was worried about finding my way around the school, but it is really easy as it's quite a small school and well laid out. It has helped me to become more independent very quickly." – Richard, Year 7
"We chose Halliford School for a number of reasons but principally because of Mr Davies. We believe the Head is critical to the direction, culture and ethos of any school. He was the most impressive Head we met out of all the schools we visited during the admissions process. He was the only Head who took the time to interview all the applicants. He was refreshingly honest; he made the point that whilst Halliford strives for academic excellence, it is academically sensitive to all boys needs. We liked the fact that he wasn't just concerned with academic results but more importantly, making the boys the very best version of themselves that they can be. The school felt very nurturing each time we visited and together with its relatively small size, we felt this would suit Richard perfectly. He would get noticed and wouldn't be just another number.
The assessment day was handled with a great deal of attention and care to alleviate any wobbles. The boys were all made to feel very welcome and relaxed on arrival. They were divided up into small groups where they sat the various tests in informal classroom settings. Richard's morning was split between the tests and the 45 minute interview which formed a large part of the admissions process. Mr Davies spent a lot of time getting to know Richard very well. The highlight of Richard's morning was being taken to the Lunch Hall where he was able to choose a number of tasty treats! He had a sausage roll, a doughnut and a flapjack!!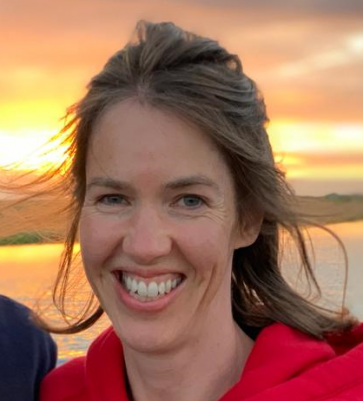 Despite spending a lot of time meeting the various Heads at the schools which Richard applied for, we believe this did not help with the selection process. We felt it all came down to how well your child performed in the exams on the day and nothing else. Halliford was the only school that was truly interested in the individual; his character, his hobbies, his academic strengths and weaknesses.
We would definitely recommend prospective parents booking a one to one with the Headmaster as well as attending more than one Open Day, Covid permitting. If restrictions are still in place, then make sure you sign up for a virtual tour and virtual Information Morning/Evening. These will give you a very accurate feel of the school. Always trust your heart. If it feels right, it will be right. It has to be right for your son and not for any other reason.
Richard has loved his first term! He has taken it in his stride and made lasting friends. It hasn't been overwhelming as workloads and homework have been built up gradually. Despite being quietly confident, Richard has been given the opportunity to speak at the virtual Open Mornings and Evenings which has been fantastic for his confidence. Consequently, he has mixed with boys in other years which he wouldn't have done otherwise. Richard is now very keen to get playing lots of sports fixtures with other schools, once these are reinstated.
We would definitely recommend Halliford. It will bring out the very best in your son. He will be noticed, given special guidance and attention, gently encouraged to pursue his interests and shaped into being the very best that he can be." – Mrs Baker, Year 7 parent