Halliford School firmly believes in the value of Sport and Physical Education for its students. We encourage all students to develop a sporting interest and provide extensive opportunity for those with enthusiasm, commitment and talent to fulfil their potential. In a typical week, students are exposed to vast opportunities for Sport and Physical Education in their timetabled practical lessons, lunchtime clubs, after-school practices and midweek and weekend sporting fixtures.
For a school of our size, we are very proud of the extensive opportunities we provide our students and of our focus on participation. We are consistently providing opportunities at A and B team levels and, in some instances, C and D where we are able.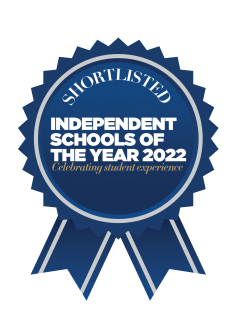 In recent years, Hallifordians have achieved representative honours at both county and national levels. We currently use Twitter to promote our Sport on offer and the successes of our students. Please do explore @HallifordSport
The School offers a wide variety of sports supported by an extensive fixture list with two teams fielded at every age group. Rugby is especially strong however, Football, Cricket and Athletics are pursued with equal enthusiasm. The range of sports available includes Golf, Badminton, Basketball, Cross Country Running, Table Tennis, Handball and Volleyball.
We have a history of running sporting tours over weekends for Rugby Sevens and Golf with younger year groups to European Football tours and Senior Rugby tours, most recently to South Africa, Canada, and New Zealand
The School has invested in excellent sporting facilities, which include a well-equipped Sports Hall and Fitness Suite. Playing fields are located on the school site, and our Church Road playing fields are located within a 5-minute walk of the School.
We are proud to have been shortlisted in the Independent Schools of the Year Awards 2022 in the category of Sporting Achievement.
James Greggor, Director of Sport
Email james.greggor@hallifordschool.co.uk