School Productions
Every year, there is a major school production. Recent productions have included The Odyssey, SPAMALOT!, Blood Brothers, Arabian Nights and School of Rock. Students are involved in all aspects of the production, as actors, backstage crew, technicians, and prop and scenery designers. At Halliford, we aim to involve the maximum number of students in whatever capacity best showcases their talents.
Throughout the academic year, we also put on a Year 8 performance of a classic play, a LAMDA showcase and many exam performances. We aim to perform a range of plays, including musicals, comedies and tragedies. This way, our students will have the opportunity to experience a range of Theatre.
At Halliford, we have a great team of students who work on our productions. The lighting, sound and sets are created and operated by students who are members of our tech club and are supported by our full-time Theatre Technician. Our performances are directed by the teaching staff and Drama Scholars and are stage-managed by a team of students and the student-led backstage crew. So, even if acting does not appeal, students have many other opportunities to get involved. All are welcome to take part in a production at Halliford.
Theatre Trips and Excursions
We often plan evening theatre trips in Drama which involve a meal together at a local restaurant followed by a jam-packed evening of theatre entertainment. We will see a range of performances, with each year group offered an opportunity to go and see a live performance.
We have recently started a new tradition of offering our KS4 and 5 Drama students an opportunity to go to New York to experience workshops from Broadway actors and see some Broadway shows. The trip is extremely popular with the staff and students and is offered bi-annually. This is not to be missed!
Clubs
In the Drama Department, we currently do not offer any clubs, but we are always open to starting a new lunchtime club. So, if you would like to see a musical theatre club or an improvisation group, let us know, and we would be happy to start one up for you!
We are aiming to work with lots of external theatre companies. Recently, we invited Frantic Assembly to work with our exam students. Every year, we shall be bringing in a new theatre company to work with our students to help them become better, well-rounded performers.
LAMDA
We are delighted to be able to offer the LAMDA (London Academy of Music and Dramatic Art) Speech and Drama curriculum. Lessons in Speech and Drama will be offered as a paid extra to all students who may be interested. We offer all courses on both the performance and communications syllabi.
Acting
Mime
Devised Drama
Speaking Verse and Prose
Public Speaking
Reading for Performance
Shakespeare
These courses are delivered individually by a specialist teacher.  The courses are suited to all types of students, from those looking to polish existing performance skills to those looking to develop their vocal communication and personal confidence in a calmer environment. Students can choose from a whole range of courses, and mix and match as they please from all the different disciplines.
LAMDA Solo and Duo examinations are verified qualifications, and at grades 6, 7 and 8, there are UCAS points available which can be useful for Sixth Form students applying to university.
| | | | |
| --- | --- | --- | --- |
| Attainment Level | LAMDA Grade 6 | LAMDA Grade 7 | LAMDA Grade 8 |
| Distinction | 12 points | 16 points | 30 points |
| Merit | 10 points | 14 points | 27 points |
| Pass | 8 points | 12 points | 24 points |
The Odyssey Production in 2023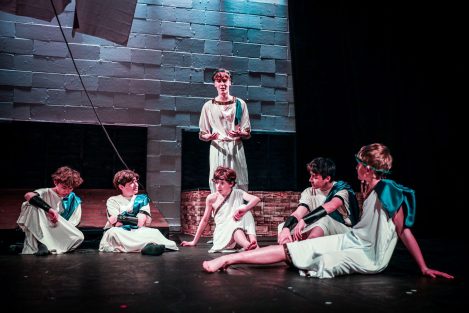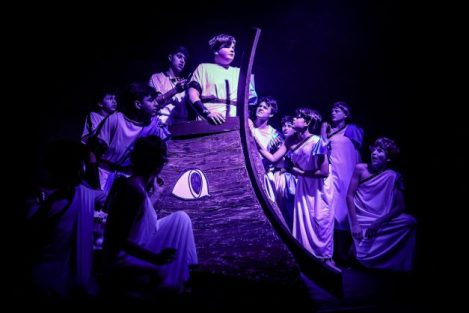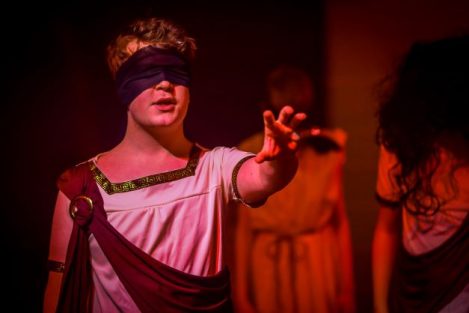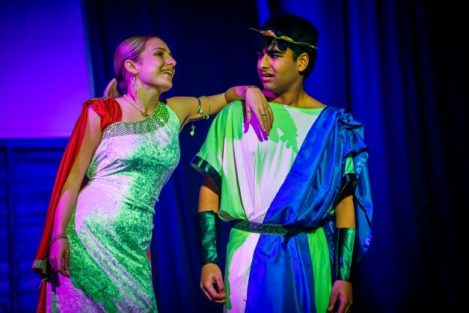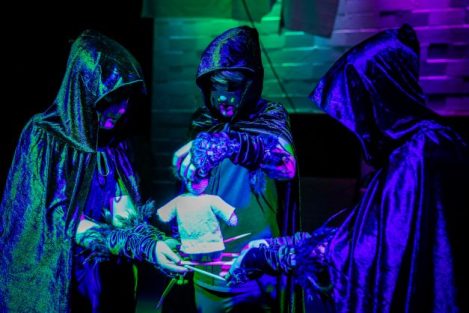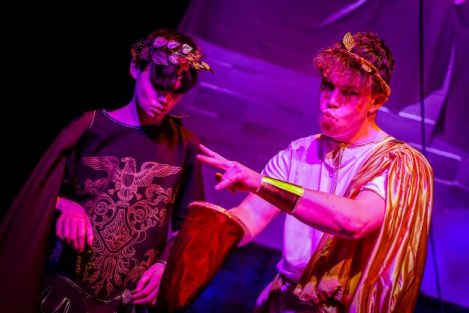 SPAMALOT! Production in 2022