The facilities in the Sixth Form Centre have been totally transformed to offer Hallifordians a number of flexible study spaces, work booths, individual workstations with the latest digital technology, and a seminar room.
The light and bright new space gives the students an inspiring environment in which to fulfil their potential. Hallifordians can either study independently in the booths or one of the many desks available or collaboratively with peers on the soft seating areas and seminar room.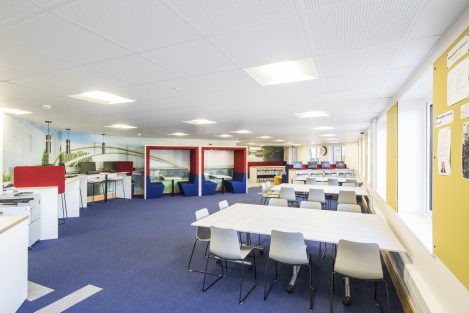 The Halliford Sixth Form Centre also includes the Vibe café where students meet at break times to socialise and enjoy the dedicated Sixth Form catering provision with seating both indoors and outdoors.
Headmaster, Mr James Davies, said "Our Sixth Form Centre is something we are incredibly proud of. We wanted to create a modern professional office style environment in which our most senior students are able to work with the best facilities possible. We see our Sixth Form as the final stage in the Halliford Journey as we prepare them to move on to University, Apprenticeships or direct employment.  Providing this professional study space helps our students to be more independent and develop excellent working habits as they make their way on to life beyond Halliford. This year saw us celebrate our best ever A level results with students heading to a wide variety of destinations of choice, ranging from Cambridge University to exciting apprenticeship opportunities.'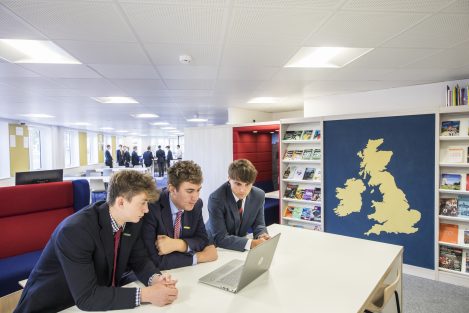 The next Sixth Form Information evening takes place on Wednesday 17th October at 6.30pm when guests will be able to look around our new facilities and meet the Headmaster and Staff along with current students. Please register to visit by clicking here: