The Halliford School Music Department took the Chamber Choir and Orchestra to Italy over half term for the first overseas music tour in four years. On the first morning, the boys enjoyed a visit to the ancient Roman city of Herculaneum, which was buried under volcanic ash after the eruption of Vesuvius in 79AD.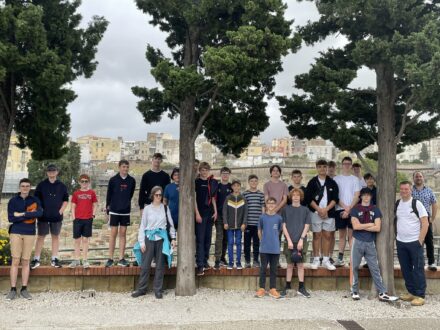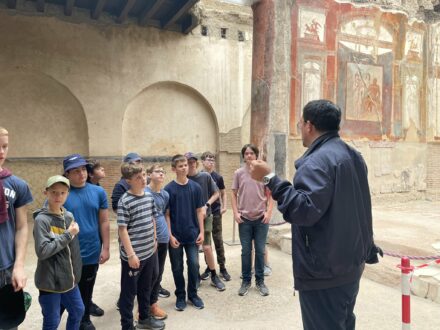 The first concert of their trip was at the beautiful Chiesa del Rosario in Sorrento, where they were presented with a framed picture of the Virgin Mary as appreciation for their well-received performance.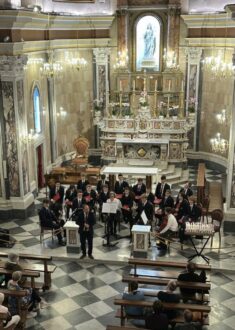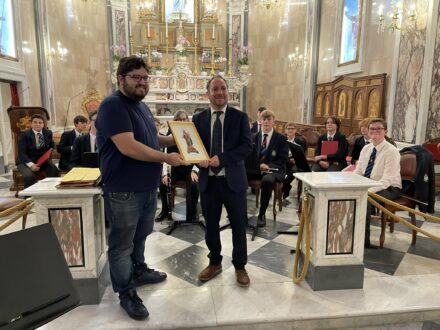 After a visit to Pompeii, where the boys marvelled at the size and magnificence of the amphitheatre and the forum, the Chamber Choir enjoyed the fantastic experience of singing mass in Sorrento Cathedral. They overcame the challenge of filling the huge space and sang brilliantly. This was followed by a concert featuring the Halliford Chamber Orchestra with some exceptional solo performances.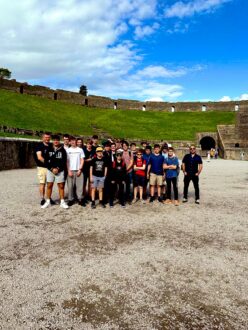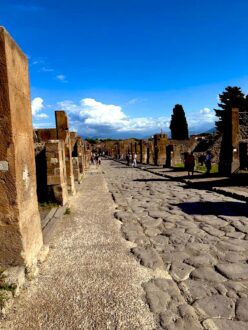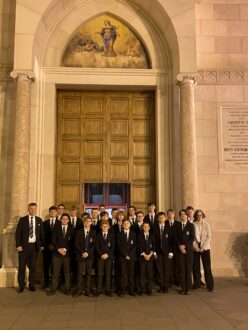 The final performance of the trip was at the beautiful Ravello Cathedral. A delightful setting for another wonderful concert. The boys then spent the afternoon learning how to make traditional pizza Margherita of Naples before enjoying their pizza creations and a metre-long special pizza prepared by the restaurant.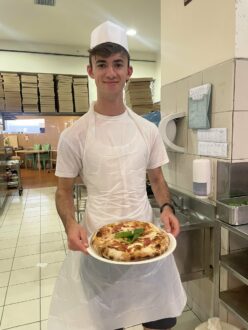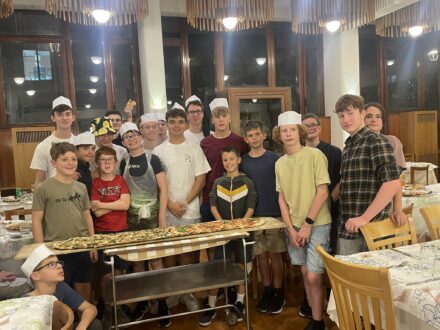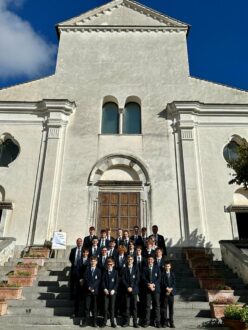 The final morning of the trip saw the students hike up to Mount Vesuvius, where they were treated to some fabulous views, before heading home after the most wonderful trip enjoying Italian culture, food and hospitality.