Sixteen Halliford students took part in the first Business Economics workshop to be run at Brooklands Museum.  The workshop was being trialled at the Weybridge museum after being developed by our Young Enterprise Link, Tim Steel.  The boys, working in groups, were given financial and business data from which they had to make recommendations on the viability of Concorde in the early 1970's – they were not allowed to used the internet for help! They were supported by a lecturer from Cranfield University who specialises in project management and who 'grilled' the students during their group presentations.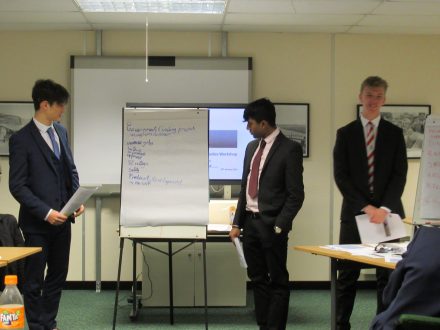 Students commented on how it gave them the opportunity to apply their Business and Economics concept knowledge to a real world application. There were some tricky elements to get to grip with such as how the price of oil increasing to $10 per barrel had a significant impact on such project given today's oil prices. In addition to the workshop the students had the opportunity to try 'The Concorde Experience Flight on Concorde G-BBDG'  and got the chance to peek inside the Concorde Simulator.  This is an exciting time at Brooklands Museum as this year marks the 50th anniversary of the first Concorde flight.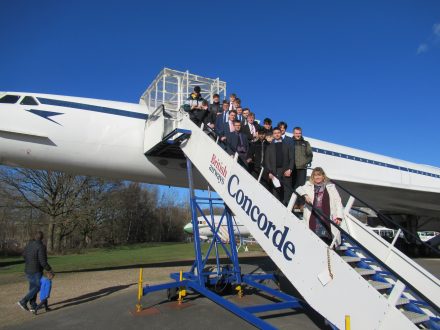 The following week a meeting was held in the Sixth Form Seminar Room for a group of Halliford sixth formers to give feedback on the pilot A Level Business Economics workshop that took place.  Virginia Smith and Tim Steel from Brooklands Museum commented that the student input was excellent and very much valued and, importantly from their perspective, our boys clearly enjoyed the Workshop. Halliford was presented with a copy of 'The Concorde Story' signed by Mike Bannister who was the Chief Pilot Officer for the BA Concorde fleet.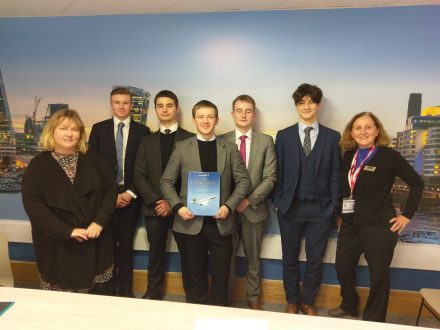 The Brooklands Concorde is G-BBDG or 'Delta Golf' was the first Concorde to carry 100 passengers at Mach 2. She was used in the early development of Concorde for testing and certification. Delta Golf had a flying life of seven years, from the 13th February 1974 to the 24th December 1981.  Brooklands used to be one of the homes for assembling Concorde.